HAPPY Chinese New Year to everyone! 😀 Heto na ang part three ng TDQC. I'll feature two quotes from the super talented, amazing/handsome man, Bruno Mars mylabs ♡
(image source)
This is much simpler to say na, 'BE YOU'. No need to explain more. Ika nga sa kanta niya eh, "You're amazing, Just the way you are." All of us are beautiful and unique in our own ways. Stand out in your own identity!
(image source)
Ibig sabihin rin nito ay magpakatotoo ka, wag maging plastik! Lolol.
So. That's it for today. #MEMAlang talaga to eh hahahaha
For this Challenge, the rules are:
– Post three consecutive days.
– You can pick one or three quotes per day.
– Challenge three different bloggers per day
Nominees for day 3:
– For the final three I pick Bellacl, as well as Michi and Roti 🙂 (try nyo rin to daliii)
—
Segwey ko na rin to ha:
Tonight, Bruno Mars, along with Coldplay and Beyoncé will perform at the Super Bowl 50 Halftime Show! (This is the most watched event on Television in US and in the world, so manood na rin kayo guys pls pls pls)
You can watch them at CBS, starting 6:30 PM tonight (if you're in the US). Pero mapapanood din siya ng live dito sa Pilipinas, sa TV5, mga 7 ng umaga tapos may replay ng 7PM. NOOD NA! HAHA!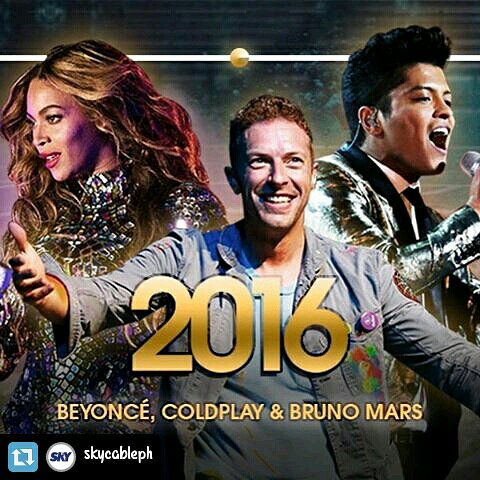 (image source)
And another thing, It's not yet confirmed that he will also perform next week at the 48th GRAMMYs, but let's see!
Meanwhile, if you're not that busy, you may also check out his previous Super Bowl Halftime Show performance with the Red Hot Chili Peppers (2014) 🙂 Youtube link here. My favorite part here was when he sang JTWYA, that time ginu-goosebumps ako, tapos teary-eyed. OA diba :)))))

(image source)
Yung totoo? pino-promote si Bruno? Hahahaha! I just want to show to all of you how great performer he is 🙂 #proudhooligan ♡
:]